News
Sports
Posted: Sep 28, 2022 7:15 AMUpdated: Sep 28, 2022 7:15 AM
WCS Hot Heading Into Copan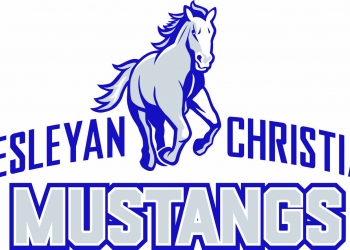 Evan Fahrbach
We talked about the Copan side of this one earlier this week. Wesleyan Christian School and Copan will hook up for a Washington County District battle
WCS is one of the hottest teams north of Tulsa. The Mustangs are 3-1 with three victories in a row. Wesleyan won its District opener, beating Oaks 54-6 this past Friday. It wasn't surprising that the Mustangs won, but the final score turned some heads.
WCS was behind 6-0 before reeling off 54-unanswered and winning at halftime.
Head coach Curt Cloud says his team is playing well.
The Mustangs are averaging 54-points-per-game in their four contests this year. WCS has scored no less than 53 points in any game this season. A 7:00 kick against their former co-op partners at Copan on Friday night.
More on that game later this week.
« Back to News