News
Sports
Posted: Sep 28, 2022 7:05 AMUpdated: Sep 28, 2022 7:10 AM
Nowata-Caney Valley Forfeit Decided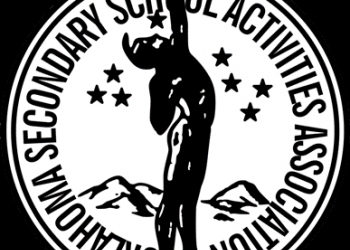 Evan Fahrbach
Two more days until we are halfway done with high school football for the year…
A decision has been made public on the forfeit between Nowata and Caney Valley, as the Ironmen will pick up the 15-0 forfeit victory.
Nowata and Caney Valley were supposed to play last Friday night in Ramona, but no officials showed, and the game was ultimately postponed at that time. Both sides said they thought they should be rewarded the forfeit win, but the decision was left up to the OSSAA.
The decision came officially on Monday to give the win to Nowata via the forfeit, moving them to 2-2 on the year, and dropping Caney Valley to 1-4. The victory also gives Nowata a District win.
Here is Nowata Head Coach Chance Juby on the situation.
Here is Caney Valley Head Coach Stephen Mitchell on the situation.
The Trojans are off this week with a bye week, and Nowata will travel to Vinita and face the undefeated Hornets.
« Back to News