News
Government
Posted: Jun 02, 2023 6:31 AMUpdated: Jun 02, 2023 7:18 AM
PODCAST: US Rep. Josh Brecheen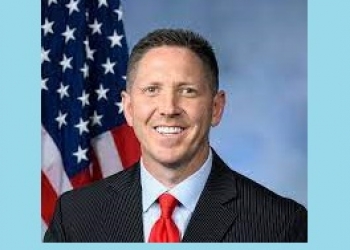 Tom Davis
US Representative Josh Brecheen joined us this week for his monthly podcast. The congressman talked extensively about the recent vote on the debt ceiling and the crisis at the southern border.
Brecheen said, "The Biden-McCarthy agreement was another missed opportunity to cut spending on a scale that can truly start to turn our nation away from a fiscal cliff. In five years, just the annual interest payments on our national debt will reach one trillion dollars, matching what we spend on national defense every year."
"We don't have time to wait for real spending reform when experiencing a 40-year high of inflation and devaluation of our dollar that is threatening our world reserve currency status. The spending cuts and policy reforms we passed last month in the Limit, Save and Grow Act were jettisoned in this deal for the most part. The Biden Administration has largely protected their bloated levels of spending and their policies," said Brecheen
"In terms of real first year cuts to spending, the Biden-McCarthy agreement only includes about 1% ($12 billion) of the first-year cuts to federal spending of The Limit, Save, Grow Act which cut approximately $900 billion in the first year," Brecheen added.
LISTEN TO THE FULL PODCAST
VIDEO
« Back to News