News
City of Bartlesville
Posted: Jun 02, 2023 9:37 AMUpdated: Jun 02, 2023 9:37 AM
Bartlesville City Council to Discuss Budget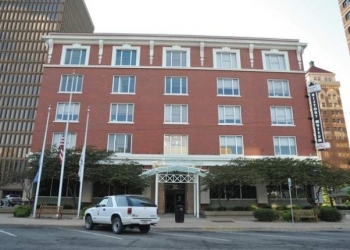 Nathan Thompson
The Bartlesville City Council will meet on Monday to possibly take action on several items related to the upcoming Fiscal Year 2023-2024 budget.
A public hearing will be held on the proposed city budget for the next fiscal year, which begins on July 1. After the public hearing, the city council is expected to vote to either approve or deny the budget. The Capital Improvements Program will also be discussed and possibly approved.
Following action on the proposed budget, the city council will turn its attention to a presentation of potential projects that could be included in an October 10, 2023 General Obligation Bond election with recommendations to move forward with the proposal.
The city council meeting begins at 5:30 p.m. in the Council Chambers at Bartlesville City Hall, 401 S. Johnstone.
Click HERE for a copy of the city of Bartlesville's FY 2023-2024 budget. The budget document begins on page 83.
« Back to News