News
News
Posted: Sep 29, 2023 12:58 PMUpdated: Sep 29, 2023 1:21 PM
Bartlesville Man Screams at Judge While being Arraigned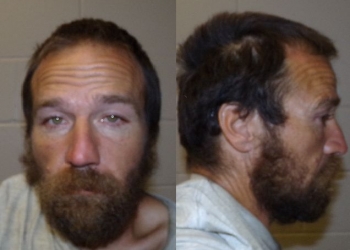 Chase McNutt
A Bartlesville man was seen in Washington County Court this week on the charges of disturbing the peace, act of violence, improper standing in a roadway and trespassing after being forbidden. Shawn Osborne was being seen on these charges on Thursday when he began screaming incoherently at the judge before he started crying momentarily.
He was almost removed but reassured the judge he would be able to get through the arraignment before he began screaming once again. Osborne was arrested on the above charges on Wednesday after police arrived for a disturbance call. Osborne was walking down 6th and Keeler St and throwing his clothes on the ground.
He was also shouting cuss words and racial slurs while holding a brick in his hand. Officers allegedly told Osborne to get out of the roadway but refused and then started yelling at other citizens. Osborne was eventually detained and taken to the Washington County Jail. He is being held over on a $2500 bond and his next court date is set for Oct. 18th.
« Back to News