News
Bartlesville
Posted: Sep 29, 2023 2:50 PMUpdated: Sep 29, 2023 2:56 PM
Bartlesville Man Causes Collision, is Charged With DUI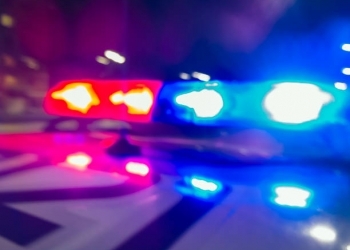 Ty Loftis
A Bartlesville man was seen at the Washington County Courthouse on Friday and is being charged with a DUI.
Ronald Sawyer was on Highway 75 when he ran into the back of a truck, causing it to come to rest in the ditch. Sawyer's pickup also came to rest .5 miles south of the original collision and when officers arrived, Sawyer refused to get out of the vehicle.
Officers could smell a strong odor of alcohol coming from Sawyer's breath and noted that he had blood shot, watery eyes. After being how much he had to drink, Sawyer replied by saying, "a couple."
After getting Sawyer out of his truck and into the patrol car, officers again asked him how much he had to drink and he said three mixed drinks. After taking a PBT test, Sawyer blew a .09.
Sawyer saw his bond set at $10,000 and he will next be seen in court on Friday, October 6th. As part of a condition of Sawyer's bond, he is to have no alcohol or be in an establishment that serves alcohol.
« Back to News