Sports » Latest News
Sports
Posted: Sep 29, 2023 6:32 AMUpdated: Sep 29, 2023 7:32 AM
Big Matchup in WCS v. Copan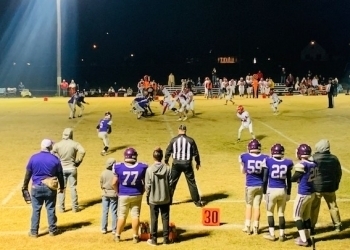 Big eight-man football matchup on Friday in Washington County, as Wesleyan Christian School hosts Copan. This could be a game that decides the Class C District 3 title.
Both teams are 1-0 in District play after wins a week ago.
We have previews on both sides from earlier this week at BartlesvilleRadio.com. WCS may still be short-handed with quarterback Tyrel Cloud and wide receiver Kael Siemers both injured early this season.
Head coach Curt Cloud talks about what the Mustangs need to do to win their homecoming contest.
Meanwhile on the Copan side, Hornet head coach Marshall Foreman talks about what his club will focus on heading into the game.
A 7:00 kick off Silver Lake in Bartlesville, Wesleyan Christian School hosts Copan.
« Back to Sports