Sports » Latest News
Sports
Posted: Sep 27, 2022 7:40 AMUpdated: Sep 27, 2022 8:40 AM
Copan Had 2-Game Win Streak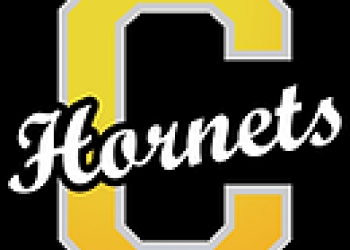 Copan Football is 2-2 on the year, and 1-0 in District play after the Hornets dispatched of Bluejacket, 66-50 during a wild game this past Friday.
The Hornets had won the week prior over Foyil, which gives Copan its first two-game winning streak since 2009. The 2009 Copan club was the last to make the playoffs of their own accord.
The Hornets again faced some adversity, after leading early Bluejacket had rallied to take the lead in the second half before Copan stabilized.
Head coach Marshall Foreman says that trait is what's impressed him the most about the win-streak.
This week the Hornets return home for their second District game, as Wesleyan Christian School visits northern Washington County. WCS is one of the hottest teams in the area. The Mustangs just blew out Oaks, one of the other District leaders, last week.
Foreman says he knows that one will be tough.
A 7:00 kick from Copan between the former Co-op partners.
We will have more on that area eight-man battle later on this week.
« Back to Sports