Sports » Latest News
Sports
Posted: Sep 28, 2022 7:16 AMUpdated: Sep 28, 2022 8:16 AM
Harry Wright Show on Wednesday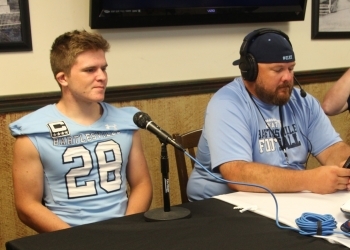 We will chat with Bartlesville High head football coach Harry Wright this evening during his weekly radio show on Wednesday, as the Bruins get ready for their final game of a three-game home stand.
BHS hosts a winless US Grant club on Friday night. A 7:00 kick from Custer Stadium, as the Bruins are looking to end a three-game losing skid.
Bartlesville played well at times, but a bad showing in the second half let to a 41-7 loss to Booker T. Washington last Friday. We will recap that one, and preview the US Grant contest on Coach Wright's weekly radio show.
It runs from 6-7 from Dink's Pit BBQ. If you cannot make it out, tune to KWON and KWONTV.com for the program tonight.
« Back to Sports