Sports » Latest News
Sports
Posted: Nov 07, 2022 8:06 AMUpdated: Nov 07, 2022 9:06 AM
High School Football Playoffs Are Here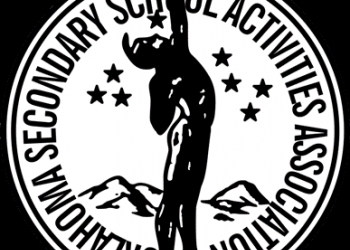 Playoffs are here for high school football across the state of Oklahoma, as round one action will begin on Friday night. All games kick at 7:00 PM.
Here are the teams who have made it and the schedule:
Bartlesville High will officially travel to Lawton High for the first round in 6A-II. The Bruins are in as the No. 5 seed out of District 1.
It is the first time BHS has had an official playoff berth since 2015. This will be Bartlesville's first trip to Lawton since a 2014 first round playoff loss. Winner between the Bruins and the Wolverines will get Stillwater on the road next week.
BHS head coach Harry Wright talks about the postseason berth.
Last playoff win for Bartlesville was in 2015. Game will kick at 7:00 from Lawton this Friday. We will have coverage Friday night on KWON and more on the game this week. 6A-II BRACKET
Wesleyan Christian School will be at home for the first round and the quarterfinals in the Class C playoffs, as the Mustangs will host Graham-Dustin on Friday night in Bartlesville. WCS won C-3 with a 77-22 win over Coyle this past Friday. CLASS C BRACKET
The District championship was the first in school history. Wesleyan Christian has won nine straight games by an average of 45-points. A 7:00 kick on Friday night off Silver Lake in Bartlesville. More on that game this week.
Pawhuska is in the 2A playoffs, but will have to go on the road from the start. The Huskies travel to Victory Christian on Friday night. Pawhuska got in as the 4-seed out of 2A District 8.
The Huskies went 6-4 on the year, with losses to Hominy, and the top-three teams in their District in Vinita, Claremore Sequoyah and Rejoice Christian. This is the fifth straight year Pawhuska has been to the postseason. More on that game later on this week. 2A BRACKET
And Barnsdall is in the Class B postseason. Panthers were the No. 3 seed out of Class B-7. Barnsdall will travel to Weleetka on Friday night at 7:00. Barnsdall has been in the playoffs in four of the past seven seasons under head coach Kylee Sweeney. CLASS B BRACKET
Elsewhere: In Class A: Hominy will host Allen. And Woodland travels to Hartshorne. In Class 5A: Collinsville will host McAlester. And in 6A-I Owasso will host Westmoore. We will have brackets and more online at BartlesvilleRadio.com.
« Back to Sports