Sports » Latest News
Sports
Posted: Sep 26, 2022 7:57 AMUpdated: Sep 26, 2022 8:57 AM
Nowata-Caney Valley Still Undecided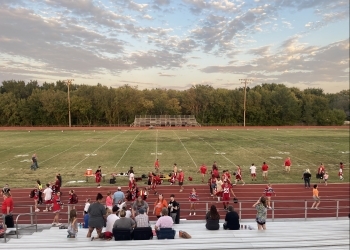 Probably the wackiest thing that happened locally was between Nowata and Caney Valley on Friday night.
The scheduled football game was not played between the Ironmen and Trojans, as the officials did not show up. After the officials failed to show both teams and schools were unable to come to an agreement on when or if the game should be played at a later date.
People on both sides are now claiming the other school should be given a forfeit.
It appears that the OSSAA will make the final ruling on the outcome of the game likely sometime on Monday.
Both teams have one victory so far this season.
Caney Valley is scheduled to be off this weekend, while Nowata goes to Vinita.
« Back to Sports