Sports » Latest News
Sports
Posted: Jun 01, 2023 7:10 AMUpdated: Jun 01, 2023 8:11 AM
WCWS Begins on Thursday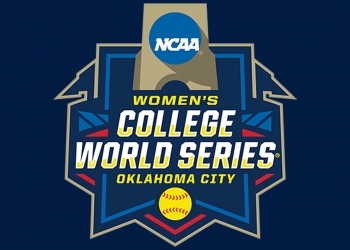 The Women's College World Series begins on Thursday in Oklahoma City, as both OU and Oklahoma State take the field at ASA Hall of Fame Stadium.
OU plays first against Stanford at 1:30. Meanwhile OK-State plays the nightcap at 6:00 against Florida State.
The Cowgirls fought out of a funk to win five straight games in the NCAA Tournament and somewhat improbably make their fourth straight WCWS. Florida State is an interesting first-round opponent for the Pokes. OK-State has played the Seminoles several times over the past three years.
Oklahoma State won two of three over FSU in Stillwater on March 10-12 at Cowgirl Stadium.
OK-State head coach Kenny Gajewski talks about the matchup with FSU.
We will have radio coverage of both OU and Oklahoma State softball in the WCWS this weekend.
The Sooner's game at 1:30 is on Sports Talk 1500 AM and 99.1 FM – KPGM. Oklahoma State airs at 6:00 on KPGM and KWON – AM 1400, FM 93.3 and 95.1.
« Back to Sports